Mit navn er Janie, jeg er pjattet med engle og jeg er 53 år gammel.
Jeg har altid været interesseret i stil og mode. I mange år designede og syede jeg meget  mit eget tøj. Jeg er kreativ og har altid gang i et eller andet kreativt.
Jeg har en vision, jeg ønsker at alle kvinder skal anerkende deres egen skønhed. Jeg ønsker gennem mine blog indlæg at inspirerer dig til at finde din personlige stil og give hjælp og tips til din styling, sådan at du, ved hjælp af den rette styling, kan skabe fokus på din skønhed.
Og det er netop stil og styling, som er udgangspunktet for min blog, med afsæt i det tøj som de fleste af os har råd til at køb og er det vi går med. Stil og styling handler ikke om de rigtige mærker eller den rigtige designer, og det handler heller ikke om at være for tyk, for tynd, for høj, for kort, for gammel eller andre lignende barriere.
Stil og styling handler om at finde din stilkerne og kende din kropstype, samt lære små trick til hvordan de forskellige items kan matches for at skabe den helt rigtige wau-effekt.
Ordet mode stammer fra middelalderens Italien og betød takt og tone i de højeste samfundslag. Begrebet kom til Danmark fra Frankrig via modeblade, som var et enkelt ark med et farvelagt kobberstik. I begyndelse var mode kun for de højeste samfundslag og der var kun én slags. I dag er modebegrebet blevet meget bredere og nu kaldes det for fashion.
Mode er ikke nogen ny opfindelse, mennesker er jo som bekendt flok dyr og vil derfor gerne være en del af flokken. Mode er en metode til at vise hvilke flok man tilhører. Dette er stadig gældende den dag i dag, vi viser hvem vi er, vores økonomiske formåen osv., i og med at der findes Haute Couture såvel som stangtøj i High End og almindeligt stangtøj, er der jo flere strenge at spille på.
Alle indlæg på blogge giver udtryk for min personlige mening. Indlæg hvor jeg skriver om produkter jeg har modtaget gratis, bliver placeret i kategorien "Sponsoreret indlæg". Også disse indlæg giver udtryk for min oprigtige mening.
Jeg håber jeg kan inspirerer dig til at finde din en stil og til at style spændende outfit. Jeg synes at stil og styling skal være som en dejlig leg,  og at din styling skal få dig til at føle dig glamourøs. Glamour er noget du skaber gennem din styling.
Du kan også følge bloggen på Facebook. Giv mig gerne et "like"
Du kan også følge bloggen på BlogLovin.om.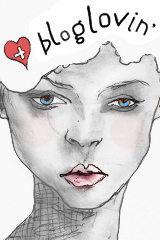 Følg Bloggen på Instagram – "AngelQueenBlog"
ILYG (lad fashion legen begynde)
/Angel
English Translation
My name is Janie, I love the Concept of Angels, I'm danish and I'm 51 years old.
I have always been interested in style and fashion. For many years designed and sewed I much my own clothes. I am creativ and is always fiddling with some creativ project.
I have a vision, I want all women to recognize their own beauty. I want through my blog posts to inspire you to find your personal style and give help and advice for your styling, so you using the right styling can bring focus to your beauty.
And that's just the style and styling, which is the starting point of my blog, on the basis of the clothes that most of us can afford to buy and what we wear. Style and styling is not about the right brands and the right designer, and it's not about being too fat, too thin, too tall, too short, too old, or other similar barrier.
Style and styling is all about finding your style core and know your body type, and learn little tricks to how the various items can be matched to create the perfect wow effect.
The word fashion from medieval Italy and meant etiquette in the highest circles. The concept came to Denmark from France through fashion magazines, which was a single sheet with a colored engravings. In the beginning was the fashion only for the highest levels of society and there was only one kind. Today fashion concept has broadened and now it is called fashion.
Fashion is not a new invention, people are acknowledged to herd animals and want to be part of the pack. Fashion is a way to show which group you belong to. This still applies today, we show who we are, our financial capacity etc.., In that there is Haute Couture as well as the hanging of clothes in High End and generally hanging of clothes, there's more strings to play on.
All posts on blogs expressing my personal opinion. Posts where I write about products I have received for free, will be placed in the category "Sponsored Post". Also these posts express my sincere opinion.
I hope I can inspire you to find your one style to style exciting outfit. I think the style and styling should be like a lovely breeze and your styling should make you feel glamorous. Glamour is something you create through your styling.
You can also follow the blog on på Facebook. Give me like a "like"
You can also follow the blog on BlogLovin.com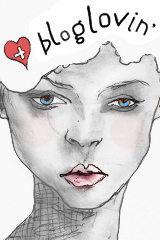 ILYG (Let the fashion fun begin)
/Angel【中古】フィギュア クラウド&エアリス(忘らるる都) ジオラマフィギュア「FINAL FANTASY VII」コールドキャストコレクション
【The Bette Davis Collection Vol. 2 (Jezebel / What Ever Happened to Baby Jane? / The Man Who Came to
【 岩盤温泉 】 シリコン枠部 : リチアトルマリンパウダー配合 タイプ ※メーカー直送※ 他商品と同梱不可 お手軽岩盤
★ポイント最大7倍★【全国配送可】-軽くて静かな回診車 PS-C1 型番PS-C1  JAN4580110261493 asn8-9568-11 -【医療?看護用機器】
04516201B マーシャル諸島国旗 90×120 全1色 (太田旗店 のぼり のれん イーゼル 幕 提灯 袢天 前掛け 国旗 福袋 式典 抽選 運動会)
鍛冶宗匠光山作 別打麺切包丁 A-1024
【国産・日本製】デスク 学習デスク パソコンデスク ダイニングテーブル インテリア 収納家具 リビング収納 無垢 無垢材 木製 天然木180ダイニングテーブル(幅180cm)
パナソニック LAN通信型 住宅分電盤 かみなりあんしんばん あんしん機能付 リミッタースペース付 露出?半埋込両用形 回路数22+回路スペース2 《スマートコスモコンパクト21》 BHH35222R
http://www.gagdetfrontal.com
家具 便利 楢ラウンド折れ脚こたつ 105×75cm+国産こたつ布団 2点セット こたつ 長方形 日本製 セット ブラウン/D_キャロル